Your previous questions regarding this product
My tank is 56 gallon size tank demensions are 18"L×30"w×24"H really wanna purchase a limestone background for african cichlid set up but don't know the cm of the demensions can someone please tell me what size background do i need so i can purchase one asap thanks .
Hello,
I'll find you modules of limestone background to fit your tank. Could you confirm if the width/length of tank is 18" and height 24"?
or is it 30"x24" ? I don't need to know the depth of your tank, only width and height.
Delivery to the UK or USA?
Thnak you
Chris
NATURAL LOOKING 

3D

 LIMESTONE BACKGROUND MODULES WITH CAVES 
Designed for tropical and marine aquariums. Perfect for cichlids setups
In this set you get 3

 background modules

to fit aquarium size 80x40cm 
 1x Start Module Limestone Background 20x30cm
    2x Middle Module Limestone Background 10x30cm
1x End Module Limestone Background 20x30cm

Main features of limestone background:
- easy to install, just slide in, modules overlap each other
- no silicone required
- background sinks
- DON'T need to drain your tank before installation
- hide your filter piper, air tube, heater behind the background
- durable material
- easy to clean with sponge or brush
- ultraviolet resistance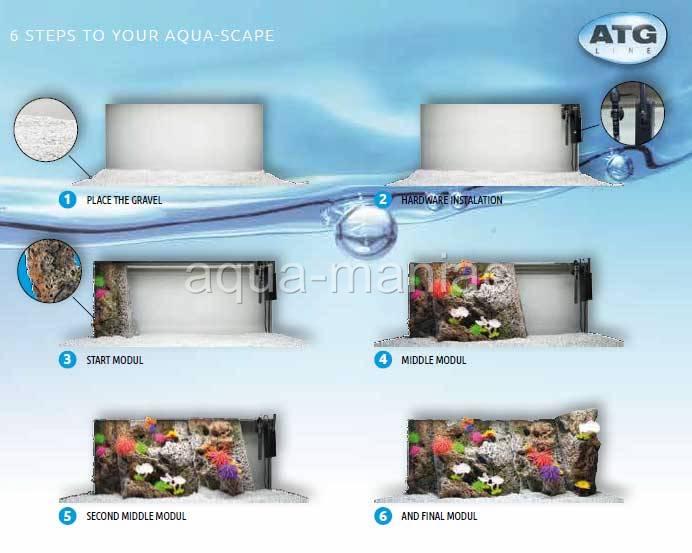 Guide how many modules for tank size:
50x30cm you will receive 3 modules
60x30cm you will receive 4 modules
80x40cm you will receive 3 modules
100x40cm you will receive 4 modules
100x50cm you will receive 4 modules
100x60cm you will receive 4 modules
120x50cm you will receive 4 modules
120x60cm you will receive 4 modules
150x50cm you will receive 5 modules
150x60cm you will receive 5 modules
150x50cm you will receive 6 modules
150x60cm you will receive 6 modules
Aquarium Dimensions

:

60x30cm

Aquarium type

:

Tropical

,

Cichlids

,

Marine



If you are based in the USA please visit our partner's website for $$ prices and shipping from the New York based warehouse